In Memoriam, William Haddad
                                      1939–2021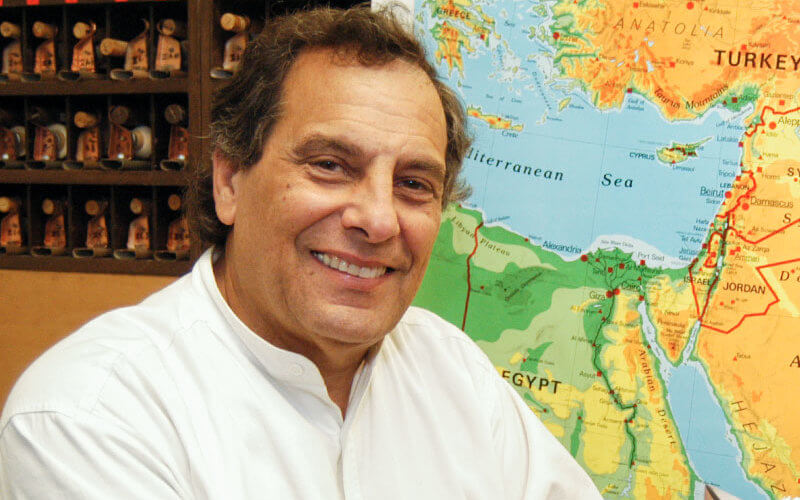 "William 'Bill' W. Haddad, professor emeritus of history, died May 27. He was 82.
Haddad became a member of the Cal State Fullerton faculty in 1987. He taught Middle Eastern and Japanese history and served as chair of the Department of History until he retired in 2011. He also authored such books as 'The Arab-Israeli Conflict in the Arab Press: The First Three Decades' in 2018 and co-authored 'Iraq: The Human Cost of History' in 2003. 
Before joining CSUF, Haddad taught and served as history department chair at Illinois State University. Haddad was a veteran of the U.S. Army, and served in Japan before he graduated with a Ph.D. in history from The Ohio State University. 
He is survived by his widow, Barbara; son, Wade; daughter-in-law, Katie; and granddaughter, Quinn. A memorial is being planned for later this year in Normal, Illinois."
Send Us Your Memories
The Department of History invites you to publicly share your stories, thoughts, and remembrances of Bill Haddad on this In Memoriam page. If you would like your special memory to be included, please share it via our submission form.
---
I know Bill as Barbara's husband.  When we were walking on campus together and happened to meet Bill, he was always fun to talk to and enjoyed seeing us (probably Barbara more than me, but he was always gracious). As Barbara and I became better friends, I loved hearing about Bill's bridge successes--which were many, and the challenges Barbara faced when he didn't win! I invited them to dinner one evening when my husband and I were entertaining a colleague whose wife was Japanese.  Bill was able to talk to her in fluent Japanese to the delight of everyone. He always made every event he attended special with his wonderful personality and ability to talk to everyone.
Karen K. Ringl, Nursing, CSUF
It's hard to sum up what Dad meant to me and so many others. I am so much like him and can attribute my work ethic, dedication and love of family to how he raised me. My memories of traveling abroad with him, sitting in his office at CSUF as a youngster still sit fresh in my mind. We were sports fanatics, knowledge fanatics and just overall best friends. He is dearly missed and his void cannot be replaced. Love you, Dad. 
Wade Haddad
I miss Bill's mischievous grin, always with that twinkle in his eyes. I miss our conversations and wish we had had more time with him.  
Lisa Tran, History, CSUF
When I first came to CSUF in 2008 as a junior faculty, Bill Haddad was a larger-than-life figure as a longstanding Chair of the History Department and an influential campus administrator.  I gradually came to learn that his positions of authority didn't preclude him from being a supportive colleague and trusted confidante.  I'll always remember his generosity and kindness, such as inviting me to co-author an article he was writing even though he could have very well authored it all himself and introducing me to a network of scholars in our shared field of Middle East studies.  I'm now working in an office that Bill occupied for so many years, and am comforted daily by his memory and legacy.
Jasamin Rostam-Kolayi, History, CSUF
---