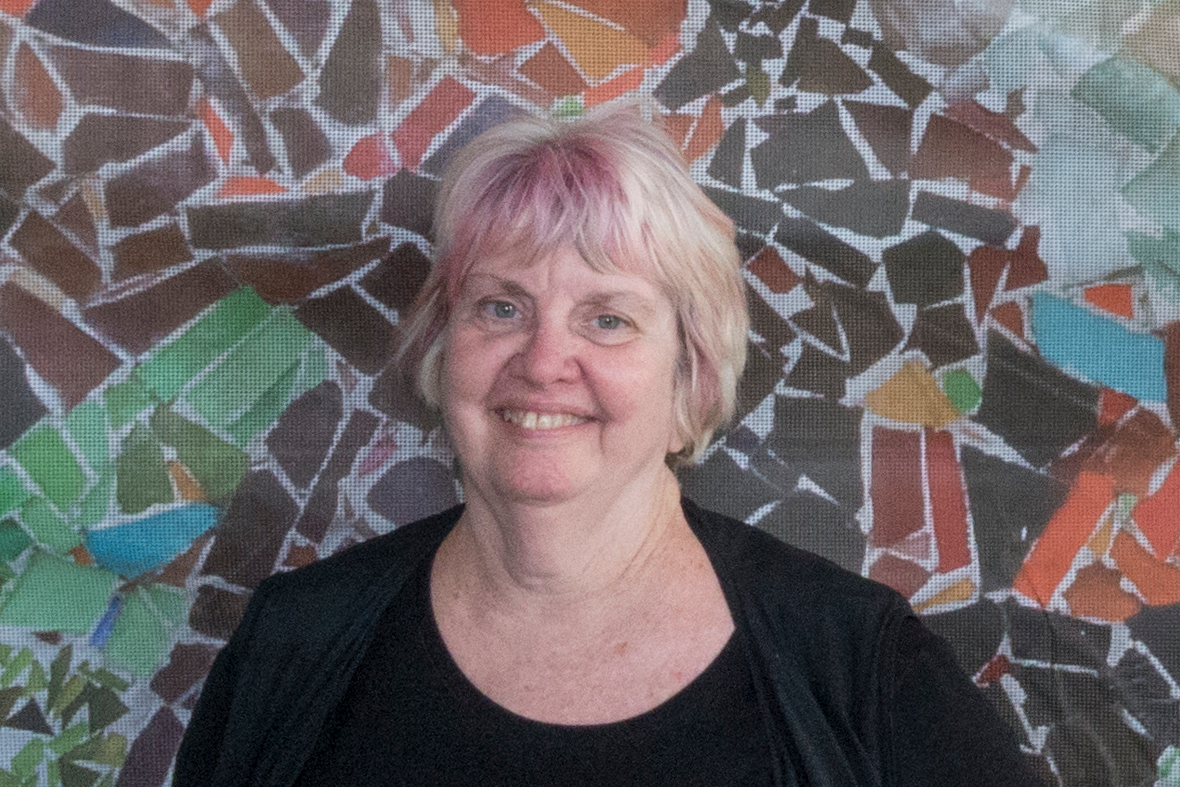 Nancy Fitch, Ph.D.
Professor of History
Biography
Nancy Fitch received her Ph.D. in European history and economics from the University of California at Los Angeles after receiving an MA and BA in History (with a minor in Political Science) from San Diego State University. She was broadly trained in comparative and interdisciplinary history. She taught at Hampshire College, an experimental liberal arts college in Massachusetts, before joining the History Department at CSUF in 1986. She remains committed to interdisciplinary and comparative history and to experimental approaches in education.
Dr. Fitch has published numerous peer-reviewed scholarly articles related to two of her scholarly interests: 1) peasant and worker social movements in 18th and 19th century France, and 2) the possibilities of hypermedia for teaching and publishing history. She has also published and given many public lectures on anti-Semitism and the Dreyfus Affair in France. Her current research projects include a study of battlefield tourism in 20th century Europe and the varied use of POW photographs during World War I.
In addition to her scholarly research, Dr. Fitch has participated in a number of national and international teaching projects. She served as Principal Investigator for CSUF on the Education Trust's "Project for Quality Undergraduate Education (Project QUE)" and participated in "Imagined Spaces/Real Places: France and California," a CSU International Faculty Partnership Seminar held in Paris, France. She also designed a website on the "Conquest of Mexico" as part of a project developed by the American Historical Association that was funded by a National Endowment for the Humanities Grant to explore the ways in which creative multimedia web-based learning might promote critical thinking in History. For fun she likes to photograph everything and use what's relevant in multimedia teaching projects.
Degrees
B.A. 1968 San Diego State University (History, minor Political Science)
M.A. 1970 San Diego State University (History)
Ph.D. 1985 University of California, Los Angeles (History, minor field Economics)
Research Areas
French History, Gender and Sexuality in History, World History, Modern Europe, the French Revolution, Fin-de-siècle Europe, World War I, Modernism and Its Discontents, Fascism and anti-Semitism, Social Movements, Visual and Cultural History.
Courses Regularly Taught
History 110A, World History to the 16th Century
History 110B, World History since the 16th Century
History 300A, Historical Thinking
History 395, World War I
History 429A, Europe, 1890-1945
History 430B, Zola's Paris
History 437B, Gender and Sexuality in Modern European History
History 490T, World War I as History and Memory
History 501, History and Theory
History 521T, Directed Readings in Modern European History
History 522, Seminar in Modern European History
Publications
"Entrepreneurial Nobles or Aristocratic Serfs?: A Reconsideration of Seigneurialism in Old Regime Central France," French Historical Studies, 39, 1 (February, 2016): 105-143. [This article won the 2016 CSUF History Department James F. Woodward Award]
"Joséphine de Beauharnais," Dictionary of Caribbean and Afro-Latin American Biography, ed. by Franklin W. Knight and Henry Louis Gates, Jr. (Oxford University Press, 2016).
"History after the Web: Teaching with Hypermedia," The History Teacher, August 1997.
"Teaching in Cyberspace: Using the World Wide Web to Enhance World History Instruction," Proceedings 22nd International Conference on Improving University Learning and Teaching, July 1997.
"The Family in Industrialization and Deindustrialization in Commentry, France," Proceedings of the Western Society for French History, November 1996.
Cross-Referencing Guide to Accompany Kishlansky, et.al. Societies and Cultures in World History, Vols. I and II. Harper-Collins, 1995.
"Mass Culture, Mass Parliamentary Politics, and Modern Anti-Semitism: The Dreyfus Affair in Rural France," American Historical Review, 97, 1 (February 1992): 55-95. [This article won the 1993 Judith Lee Ridge Prize of the Western Association of Women Historians.]
"Revolutionary Festivals and the Politics of the Terror," in Essays on the French Revolution: Paris and the Provinces, ed. by Steven G. Reinhardt and Elisabeth A. Cawthon (College Station, Texas: Texas A&M Press, 1992), 90-115. [This article won the 1990 Webb-Smith Lecture Series Prize for the Best Article on "The French Revolution: Paris and the Provinces."]
Rural Violence and Peasant Politics in Central France, 1789-1794," Proceedings Western Society for French History, 18 (1991).
"Labor History at the American Historical Association," International Labor and Working-Class History, 38 (Fall 1990):81-84 (co-authored with Young Sun Hong).
"On the Abuse of History," a letter to the editor published in Women's Review of Books, June, 1989.
"History in Crisis: Its Pedagogical Implications," Historical Methods, 21, 3 (Summer 1988):104-111.
"Women's Work and Capitalist Development," a review essay for Journal of Economic History, 47 (December, 1987):1075-77.
"Les Petits Parisians en Province: The Silent Revolution in the Allier," Journal of Family History, 11, 2 (1986):131-155. [This article won the 1986 Koren Prize for the best article published in French History in 1986.]
"The Demographic and Economic Effects of Seventeenth-Century Wars: The Case of the Bourbonnais, France," Review, II, 2 (Fall, 1978):181-206.
Current Research Projects
"From Bibendum in the Trenches to Franco's Bus Tours: The Militarization of Tourism and the Touristic Imagination of War" (under review).
The Militarization of Tourism and the Touristic Imagination of War in Twentieth Century Europe.
World War I Photographs as Witness, Propaganda, and Memory in German POW Camps.
"The 'Other' Peasants: Sharecroppers and Fermiers in the Age of Revolution.